Books by or about Motoko Ishii on Amazon
My World of Lights – by Motoko Ishii

Light to Infinity – Design Works by Motoko Ishii

Love The Light, Love The Life – by Motoko Ishii
Motoko Ishii Ceiling, Table or Wall Lamp
Materials: Chromed metal, painted metal. Metal and porcelain socket.
Height: 20 cm / 7.87" (without bulb)
Width: 10,5 cm x 10,5 cm / 4.13" x 4.13"
Electricity: 1 bulb E27, 1 x 100 watt maximum, 110/220 volt.
Any type of light bulb can be used, but preferably a silver cup globe light bulb.
Period: 1960s – 1970s – Mid-Century Modern.
Designer: Motoko Ishii, born October 15, 1938.
Manufacturer: Staff & Schwarz Leuchtenwerke GMBH, Lemgo, Germany.
Model number: A248.
Other versions: Made in 3 different sizes and in white. Also exist with a round base.
This lamp was originally designed as a table and wall lamp, but it had the most success as a ceiling light, combined with others in the different sizes.
Motoko Ishii is a Japanese lighting designer. From 1965 to 1967 she worked and studied at lighting-design offices in Finland and Germany (Staff). Returning to Japan in 1968, she established the Motoko Ishii Lighting Design Inc., a society of professionals which provides with a wide range of creativity.
This lamp won the iF Design Award in 1968.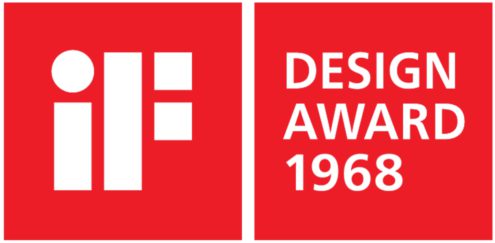 Staff
Staff & Schwarz Leuchtenwerk (lighting plant) was established by Alfred Staff and Otto Schwarz in Lemgo, (West) Germany in 1945.
Their business started as a shop for consumer goods in wood and metal as well as pesticide for controlling the Colorado potato beetle, a huge problem at that time.
Within a year they the company expanded with 15 employees and they were producing the first wrought iron luminaires. Over the next three decades, Staff was to develop into a world leader in design excellence, receiving over 200 awards for its achievements.
In 1994 Zumtobel bought the company.
History of the company can be found here: 60 Years of Light from Lemgo – Zumtobel plant celebrates historic milestones