Harvey Guzzini Clan floor lamp & Clan table lamp
Harvey Guzzini Bud pendant lamp, Flash floor lamp & small Clan table lamp
These lamps were also sold as MEBLO Clan (from 1977 to 1979) two years after the end of the production.
A small Clan, the table lamp version, appears in the Belgian TV-series "Huizenjagers" (House hunters). This series is broadcast on Vier (4) since 2017.  Other lamps in this picture: the Panthella floor lamp of Verner Panton and the Kartell KD 29 table lamp, designed by Joe Colombo. Every season several lamps appear in this series. You can find them here.
Harvey Guzzini Clan Floor Lamp
Materials: Round white plastic PVC base. Brown degrading acrylic globe lampshade. Chromed metal (iron) ring. White acrylic half round globe diffuser on top. Bakelite E27 socket.
Height: 51 cm / 20.07"
Width: ∅ 46 cm / 18.11"
Electricity: 1 bulb E27, 1 x 100 watt maximum, 110/220 volt.
Any type of light bulb can be used. Preferably a white/opaque bulb.
Period: 1960s, 1970s, 1980s – Mid-Century Modern.
Designer: Studio 6G – The internal design team of Harvey Guzzini in 1968.
Manufacturer: Harvey Guzzini, Recanati, Italy.
Other versions: The Harvey Guzzini Clan floor lamp also exists as a pendant lamp (Bud), a flush mount, a tall standing floor lamp (Flash) and a table lamp (small Clan only produced from 1968 to 1972).
From 1976 until 1977 the base was made as a chromed iron tube, before it was PVC.  Colours: white, gradient brown, opaque, green, red and orange. During the years some other colours were also produced.
Made up of a shell in thermoformed methacrylate double layer, with white interior and brown degrading exterior colour, and a screen in thermoformed methacrylate white diffuser supported on a metal disc glued to the shell.
iGuzzini illuminazione
iGuzzini illuminazione was established in June 1958 by Raimondo Guzzini (born 1928) under the name Harvey (Harvey Creazioni). Harvey is derived from the famous movie 'Harvey' with James Stuart and the invisible rabbit Harvey from 1950.
The initial production of enamelled copper objects was supplemented by decorative luminaires.
In the early sixties it became a family business when his 5 brothers joined the company. In 1962 Luigi Massoni was attracted to lead the design team. He worked for Fratelli Guzzini and Harvey Guzzini until 1976. Luigi Massoni designed many iconic lamps in that period.
The company still exists and changed the name in 1974 into iGuzzini and in 1981 to iGuzzini illuminazione.
Acrylic: often named by its commercial name: Perspex, Plexiglas, Crylux, Acrylite, Lucite, is a thermoplastic.
Project year: 1968
Year of production starting: 1968
Year of production ending: 1977
Commercial code: 2232
Period: since 1968
46 x 51 cm; base in PVC
Commercial code: 2232/1
Period: 1968 – 1972
35 x 38 cm; base in PVC
Commercial code: 2232/2
Period: 1968 – 1972
46 x 51 cm; base in PVC
Commercial code: 4016
Period: 1973 – 1977
46 x 51 cm; base in PVC
Commercial code: 4017
Period: 1973 – 1977
46 x 51 cm; base in PVC
Commercial code: 4024
Period: since 1976
46 x 51 cm; base in metal.
Prototypes of this lamp were made from 1968 until 1974.
A white iGuzzini Clan appears in the 1980 Canadian film The Agency (Mind games). A dramatic thriller with Lee Majors and Robert Mitchum. You can see the film here below.
Links (external links open in a new window)
Vintageinfo
Many thanks to Dragoslav of Design70Shop for the all the help. You can find his shop on Etsy over here.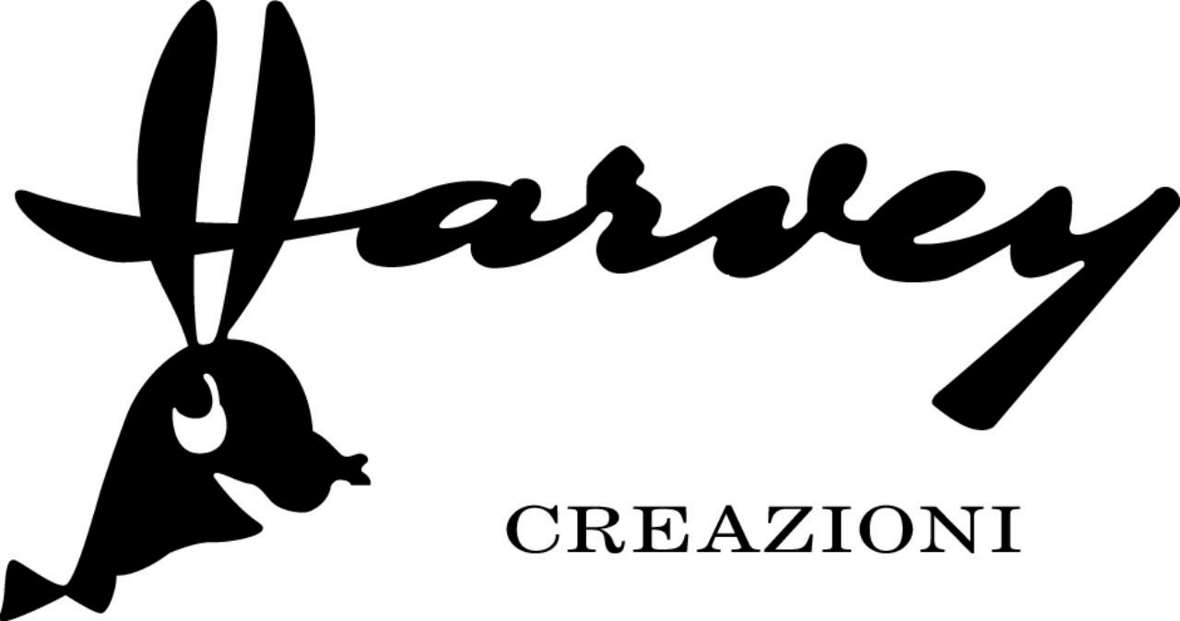 Logo used between 1959 and 1964. Inspired by the 1950 film "Harvey", starring James Stewart.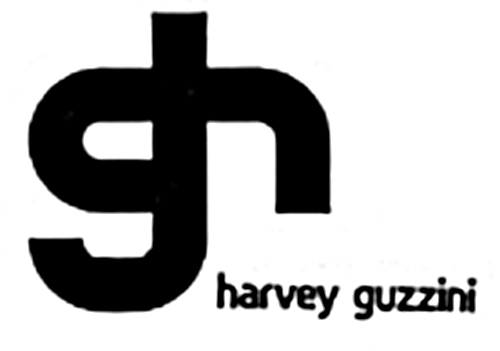 Logo used between 1965 and 1977.  This logo was designed by Luigi Massoni.
The architect Massoni was invited to work with Harvey as the company's art director, a move that gave further impetus to the idea of collaborating with designers.
Between 1967 and 1971, Ennio Lucini designed the catalogue tor the DH brand, under which lamps for home lighting were marketed.

Logo used from 1974 until today, designed by Advema G&R Associati. This logo embodied the company's entire output, which was marketed under other brands such as DH, Doma and Atelier.
It was during this period that the company began making technical products. Spot and flood lights in particular.