The Harvey Guzzini Quadrifoglio table lamp and floor lamp were used as a prop in the Endeavour TV series season 7 episode 2 (Raga) from 2019, aired in 2020. Many lamps appear in this episode which is situated in 1970. Among others the FLOS IC floor lamp designed by Michael Anastassiades in 2014…
A Quadrifoglio floor lamp was used as a prop in the 1976 French comedy film Un Éléphant Ça Trompe Énormément (Pardon Mon Affaire). Starring Jean Rochefort, Claude Brasseur and Guy Bedos. Many other lamps appear in this movie.
Two Quadrifoglio floor lamps were used as a prop in the 2016 American biographical crime drama film The Infiltrator. Starring: Bryan Cranston, Diane Kruger and Benjamin Bratt.
Many thanks to Frank from nullviernull raum+kommunikation for the beautiful pictures and enthusiasm. You can find his shop over here on Ebay.
Harvey Guzzini Quadrifoglio Table Lamp
Materials: Round chrome base. Black cast iron bottom. 4 chromed metal (iron) curved rods. Chrome reflector. 2 chrome balls. White plastic (acrylic) lampshade. 3 Bakelite sockets.
Height: 52 cm / 20.47"
Width: ∅ 50 cm / 19.68"
Electricity: 3 bulbs E14, 3 x 40 watt maximum, 110/220 volt.
Any type of light bulb can be used, not a specific one preffered.
Period: 1960s, 1970s – Mid-Century Modern.
Designer: Studio 6G, the Harvey Guzzini design-team led by Luigi Massoni.
Manufacturer: Harvey Guzzini, Recanati, Italy, today named iGuzzini. 
Other versions: The Harvey Guzzini Quadrifoglio table lamp exists also as a floor lamp and pendant lamp. It was at least also made in brown, yellow, green and orange.
Quadrifoglio, the Italian word for four-leaf clover.
Gae Aulenti
This Harvey Guzzini Quadrifoglio pendant lamp is often attributed to Gae Aulenti (1927-2012), but those are false assumptions. Gae Aulenti started to work for the iGuzzini company in 1985 and created together with Piero Castiglioni the (industrial) Cestello lamp series for the Palazzo Grassi in Venice, Italy; 17 years after the Quadrofoglio was designed. Source: the website of iGuzzini and the book: "Culture of an Italian Region. The Marche, Guzzini and design", written by Augusto Morello, published in 2002. The Cestello lamp series was in production from 1985 until 1993.
The Quadrifoglio table lamp has some similarities with the Pipistrello lamp Gae Aulenti designed for Martinelli Luce. Most likely the story originated that way. Several designer books are wrong, unfortunately.
iGuzzini illuminazione
iGuzzini illuminazione was established in June 1958 by Raimondo Guzzini (born 1928) under the name Harvey Creazioni. Harvey is derived from the famous movie 'Harvey' with James Stuart and the invisible rabbit Harvey from 1950.
The initial production of enamelled copper objects was supplemented by decorative luminaires.
In the early sixties it became a family business when his 5 brothers joined the company. In 1962 Luigi Massoni was attracted to lead the design team. He worked for Fratelli Guzzini and Harvey Guzzini until 1976. Luigi Massoni designed many iconic lamps in that period. They are on display here on Vintageinfo.
The company still exists and changed the name in 1974 into iGuzzini and in 1981 to iGuzzini illuminazione.
Acrylic: often named by its commercial name: Perspex, Plexiglas, Crylux, Acrylite, Lucite, is a thermoplastic.
Project year: 1968
Table Lamp
Commercial code: 4000
Produced: 1968 – 1978
1968 – +- 1972: 3 E14 sockets
1972 – 1978: 1 E27 socket
Floor Lamp
Commercial code: 4500
Produced: 1968 – 1976
Pendant Lamp
Commercial code: 3000
Produced: 1968 – 1978
The Harvey Guzzini Quadrifoglio table lamp appears in the French TV series Dix Pour Cent (10%). English title: Call My Agent. Here in episode 1 of season 3 (2018).
The Harvey Guzzini Quadrifoglio table lamp and floor lamp were used as a prop in The Little Drummer Girl, a TV Mini-Series from 2018. Based on the novel of the same name by John le Carré published in 1983.
The Harvey Guzzini Quadrifoglio table lamp was used as a prop in the French film Le Corps De Mon Ennemi (Body of my enemy) from 1976 with Jean-Paul Belmondo. Many Harvey Guzzini lamps together with Stilnovo and Raak lamps appear in this movie.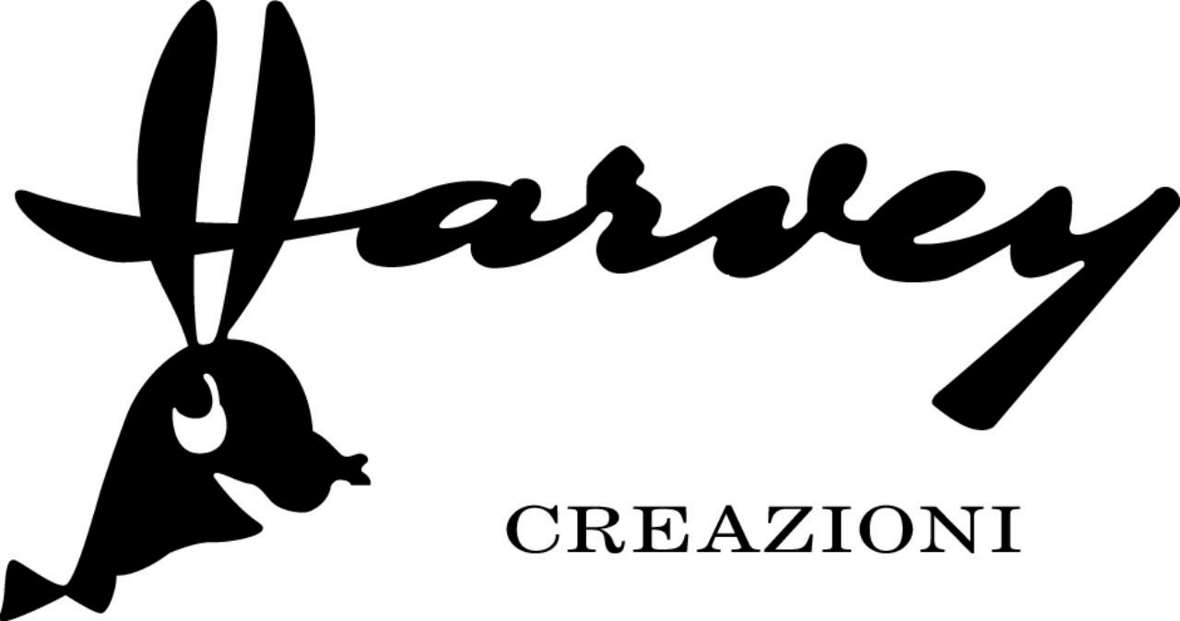 Harvey Creazioni
Logo used between 1959 and 1964. Inspired by the 1950 film "Harvey", starring James Stewart.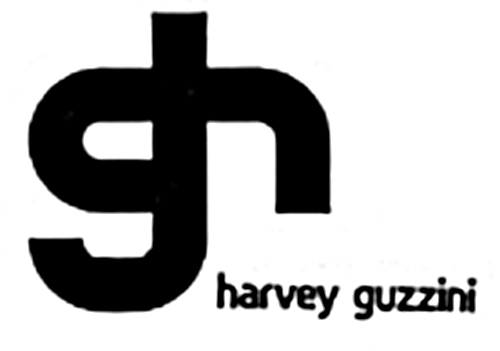 Harvey Guzzini
Logo used between 1965 and 1977.  This logo was designed by Luigi Massoni.
The architect Massoni was invited to work with Harvey as the company's art director, a move that gave further impetus to the idea of collaborating with designers.
Between 1967 and 1971, Ennio Lucini designed the catalogue tor the Design House brand (DH), under which lamps for home lighting were marketed.

iGuzzini
Logo used from 1974 until today, designed by Advema G&R Associati. This logo embodied the company's entire output, which was marketed under other brands such as DH, Doma and Atelier.
It was during this period that the company began making technical products. Spot and flood lights in particular.