Links (external links open in a new window)
Vintageinfo
Harvey Guzzini Burgos Pendant Lamp
Materials: Brown degrading acrylic globe lampshade with two layers. White acrylic on the inside. Some chromed metal (iron) parts. Ornamental chrome nut below. Metal E27 sockets. Rolly rise & fall mechanism.
Cord Length: This one has an adjustable rise & fall mechanism (40 – 140 cm / 15.74 – 55.11). It can be easily adjusted in height by grabbing the lamp with both hands, or the handle below, and pulling it gently.
Height: 36 cm / 14.17"
Width: ∅ 40 cm / 15.74"
Electricity: 3 bulbs E27, 3 x 75 watt maximum, 110/220 volt.
Any type of light bulb can be used, but preferably a white/opaque or frosted light bulb.
Period: 1960s, 1970s – Mid-Century Modern.
Designer: Ufficio progetti (office projects), Harvey Guzzini.
Manufacturer: Harvey Guzzini, Recanati, Italy.
Other versions: This Harvey Guzzini Burgos pendant lamp also exists in a small version, as you can see below. It was made in several colours. The Rolly rise & fall mechanism of this lamp is dated 1973. So this pendant lamp is from that period. Rolly mechanisms without a date are from the late 70s and 80s.
iGuzzini 
iGuzzini illuminazione was established in June 1958 by Raimondo Guzzini (born 1928) under the name Harvey. Harvey is derived from the famous movie 'Harvey' with James Stuart and the invisible rabbit Harvey from 1950. A bit later Creazioni was added.  The initial production of enamelled copper objects was supplemented by decorative luminaires.
In the early sixties it became a family business when his 5 brothers joined the company. In 1962 Luigi Massoni was attracted to lead the design team. He worked for Fratelli Guzzini and Harvey Guzzini until 1976. Luigi Massoni designed many iconic lamps in that period.
The company still exists and changed the name in 1974 into iGuzzini and in 1981 to iGuzzini illuminazione.
Acrylic: often named by its commercial name: Perspex, Plexiglas, Crylux, Acrylite, Lucite, is a thermoplastic.
Harvey Guzzini Burgos pendant lamp – small version



Project year: 1967
Year of production starting: 1967
Year of production ending: 1972
3 x 40W – E14
Size: 33 x 36 cm – 12.99" x 14.17"
Commercial code 2196: from 1967 until 1972
Commercial code 3018: 1972 – 1973
Harvey Guzzini Burgos pendant lamp – big version



Project year: 1967
Year of production starting: 1972
Year of production ending: 197*
3 x 75W – E27
Size: 36 x 40 cm – 14.17" x 15.74"
Commercial code 2197: from 1972 until 1973
Commercial code 3019: from 1973 on.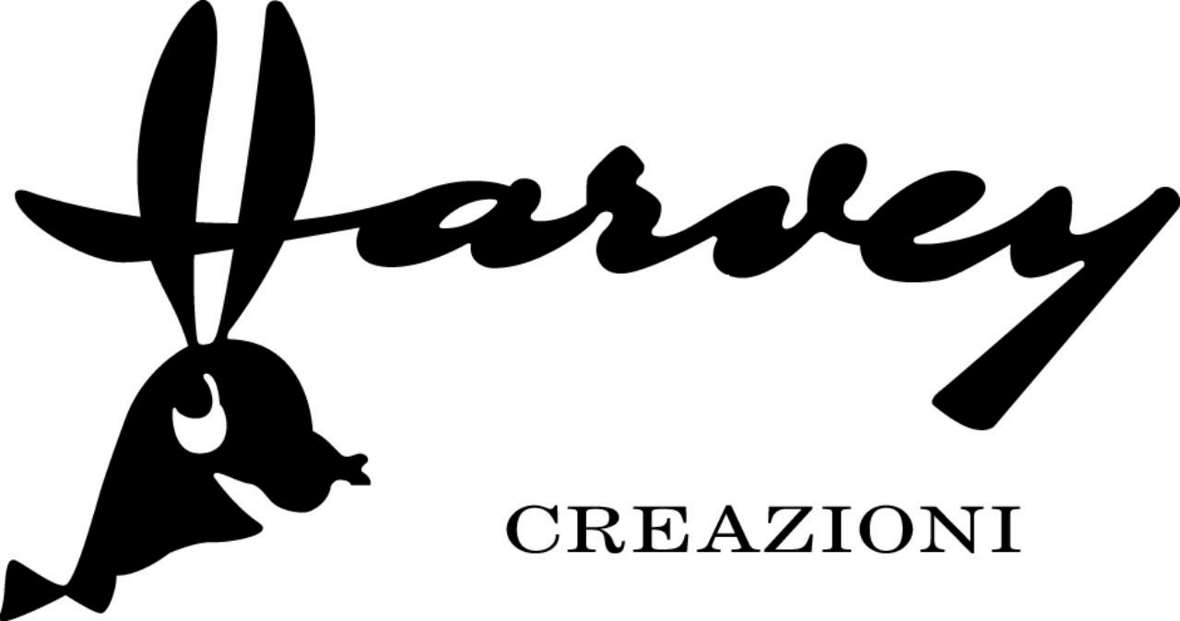 Logo used between 1959 and 1964. Inspired by the 1950 film "Harvey", starring James Stewart.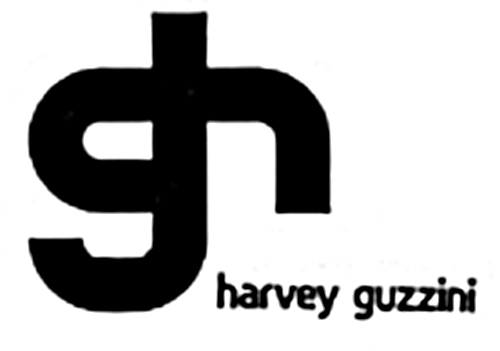 Logo used between 1965 and 1977.  This logo was designed by Luigi Massoni.
The architect Massoni was invited to work with Harvey as the company's art director, a move that gave further impetus to the idea of collaborating with designers.
Between 1967 and 1971, Ennio Lucini designed the catalogue tor the DH brand, under which lamps for home lighting were marketed.

Logo used from 1974 until today, designed by Advema G&R Associati. This logo embodied the company's entire output, which was marketed under other brands such as DH, Doma and Atelier.
It was during this period that the company began making technical products. Spot and flood lights in particular.