Links (external links open in a new window)
Vintageinfo
La Fôret
A Massive pendant lamp was used as a prop in the 2017 TV-series La Fôret (The Forrest). La Forêt is a French/Belgium crime series that was shown on La Une and Canvas (Belgium) and on France 3 (France). The story goes about a sixteen-year-old girl that disappears from her village in the Ardennes and the investigation about it.
Massive Belgium Triple Pendant Lamp
Materials: Clear embossed pressed glass, painted orange on top. Chromed metal (iron) lid with round holes in different sizes. Chrome tube on top. Black painted metal (iron) ceiling mount. Plastic connectors. Bakelite E27 sockets.
Cord Length: 80 cm / 31.49'' – adjustable
Height Lamp: 26,5 cm / 10.43"
Width Lamp: ∅ 12 cm / 4.72"
Ceiling Mount: ∅ 26 cm / 10.23"
Electricity: 3 bulbs E27, 3 x 75 watt maximum, 110/220 volt.
Any type of light bulb can be used, not a specific one preferred.
Period: 1960s, 1970s – Mid-Century Modern.
Designer: To be appraised.
Manufacturer: Massive, Mortsel, Kontich, Mortsel and Wommelgem, Belgium.
Other versions: This Massive Belgium triple pendant lamp exists in several colours: white, green, orange… Different models were made, but always with the holes in the chrome plate on top of the lamp. Exists as a single pendant, 3, 5 ,6 and more together, several lights on a rail, together as a chandelier, 6, 8, 12 lamps, wall lamp… they were a huge success.
In some countries these lamps were sold as Space Star lamps. In Germany these pendant lamps were also sold by the Richard Essig company. Richard Essig was a wholesale company who bought among other things old stocks. Essig sold lamps made by Staff, Disderot, Massive and several other companies, labelled with Richard Essig – Besigheim. 
Doyen
The glass of these type of lamps was made by the Belgian glass factory Doyen. The company no longer exists. It was located in Havré-Ville, near Mons and active between 1909 and 1975.
Massive
Massive was in origin a bronze foundry and they produced mainly candlesticks, crucifixes and chandeliers in Wilrijk near Antwerp, Belgium. The company was founded in 1926 by Pieter-Jozef De Jaeck. His son Eddy De Jaeck was responsible for the huge expansion of the company in the 1970s. But it were his sons, Piet and Jan De Jaeck who made Massive a true multinational. Thus, they moved production to Eastern Europe and China.
In the 1980s Massive became the leading brand in Europe. In 2002, the brothers left the company to the investment fund CVC Capital Partners, for allegedly more than 250 million euros. Since 2008 the company is owned by Philips and the name of the shops is changed into Light Gallery.
When the takeover by Philips was announced in November 2006 Massive commercialised more than 10.000 lighting products under brand names such as Massive, TRIO and Lirio. The group had about 5.000 employees worldwide and was active in 70 countries.
Massive sold many lamps made by others. Peill + Putzler from Germany and Yamada Shomei from Japan produced lamps for Massive, to name a few. Many other lighting companies did.
Raak Amsterdam
These type of lamps are often sold as lamps from Raak, The Netherlands, but they are not, of course. These lamps are not described in any catalogue of the Raak company and Raak lamps always have a label since the 1960s. Sometimes a label disappears, but not always.
How the story came into the world? There are a few reasons. First of all, in many eyes these are very nice lamps and dealers can not and will not believe that Massive made them. Second, and most important: Raak lamps sell good and for a high price.
The Massive company was always a synonym for mass production, low quality and low prices. Despite the fact that they produced mostly low-cost lamps, occasionally there are still beautiful lamps in their collection and not all of them were cheap.  
Not every dealer is aware that these lamps are not made by Raak, on the contrary. Most of the time people attribute lamps to what they find on the internet, hopefully it will change in time.
Massive lamps that are often sold as Raak
The round lamp on the right was also sold by Euroline, another Belgian company. They named it Symphonie.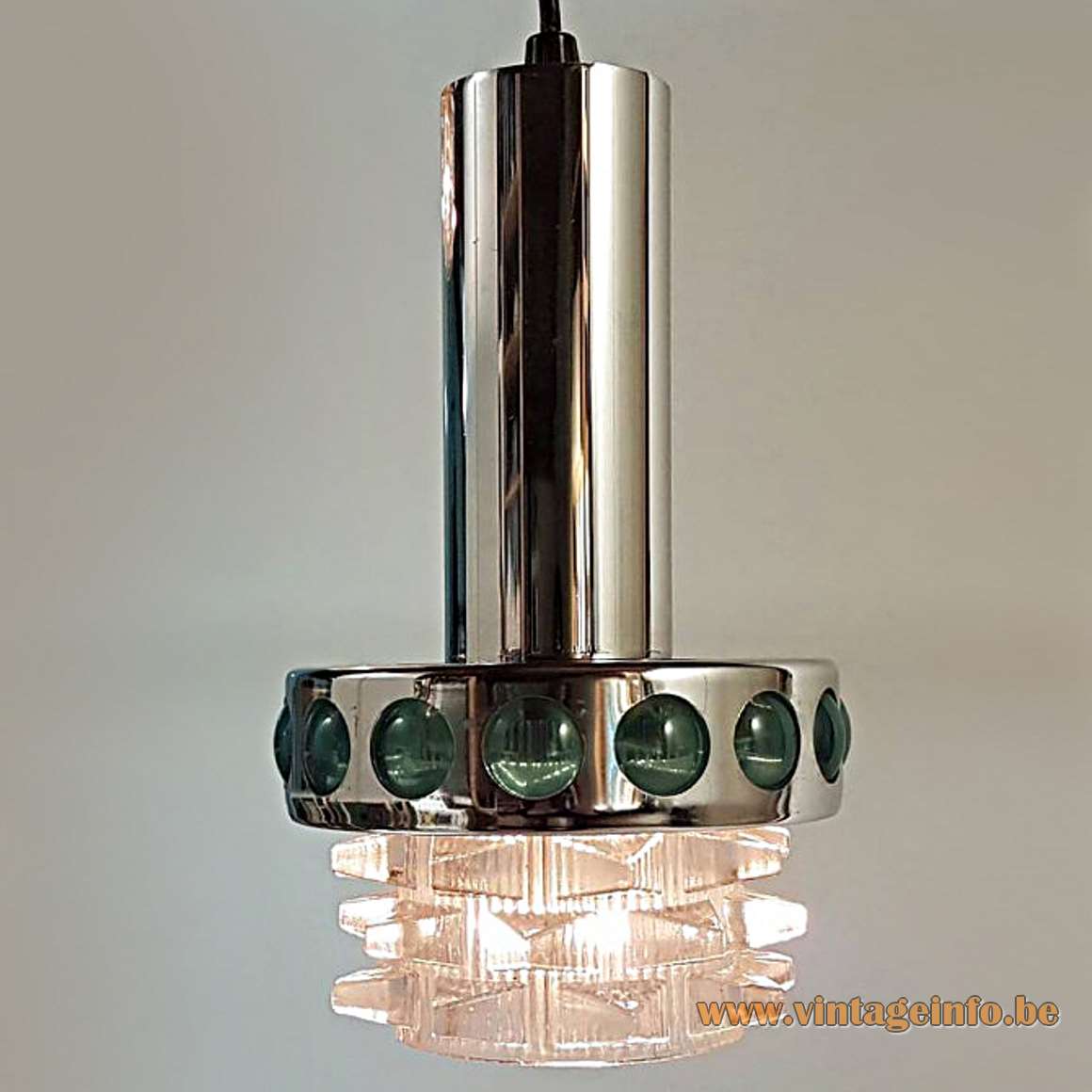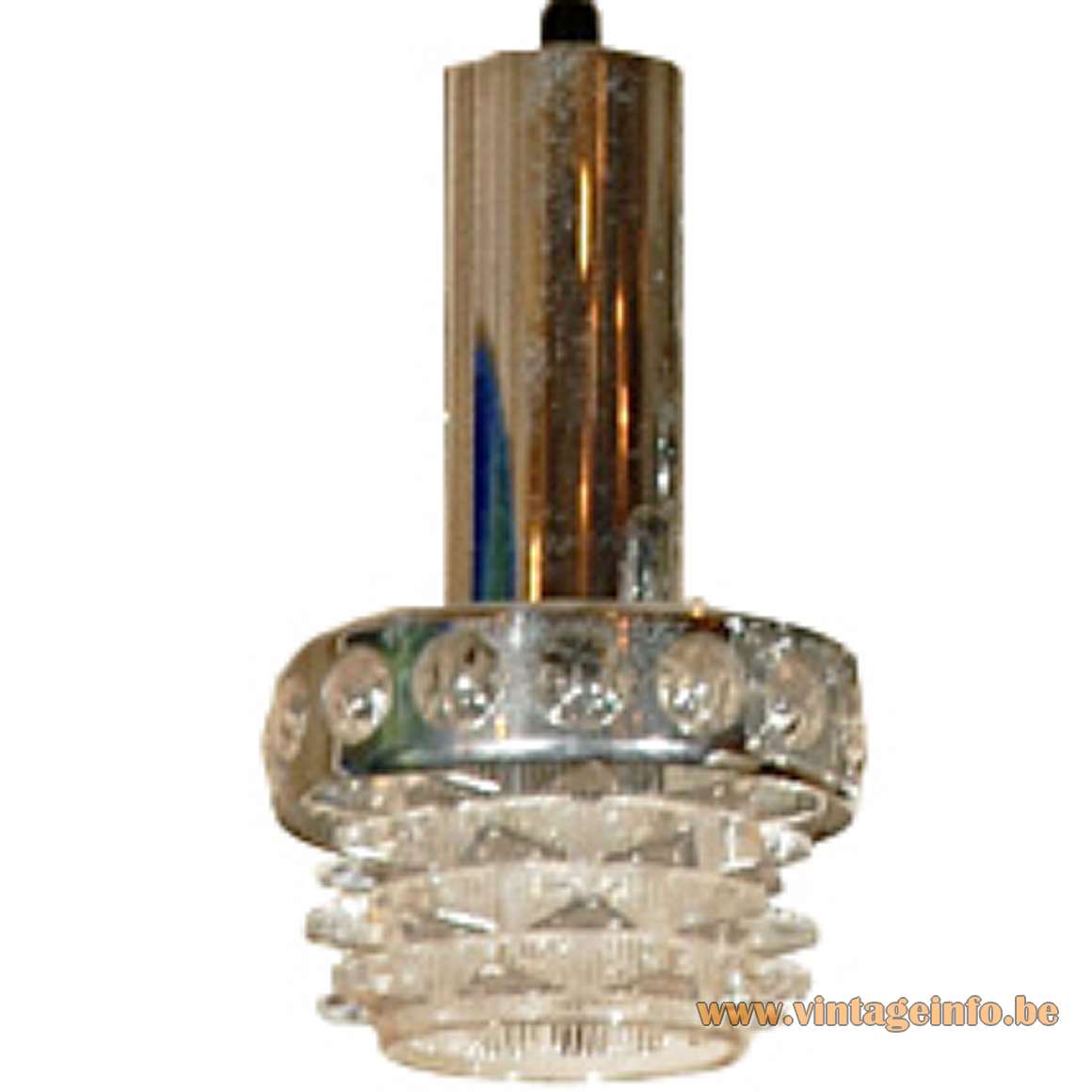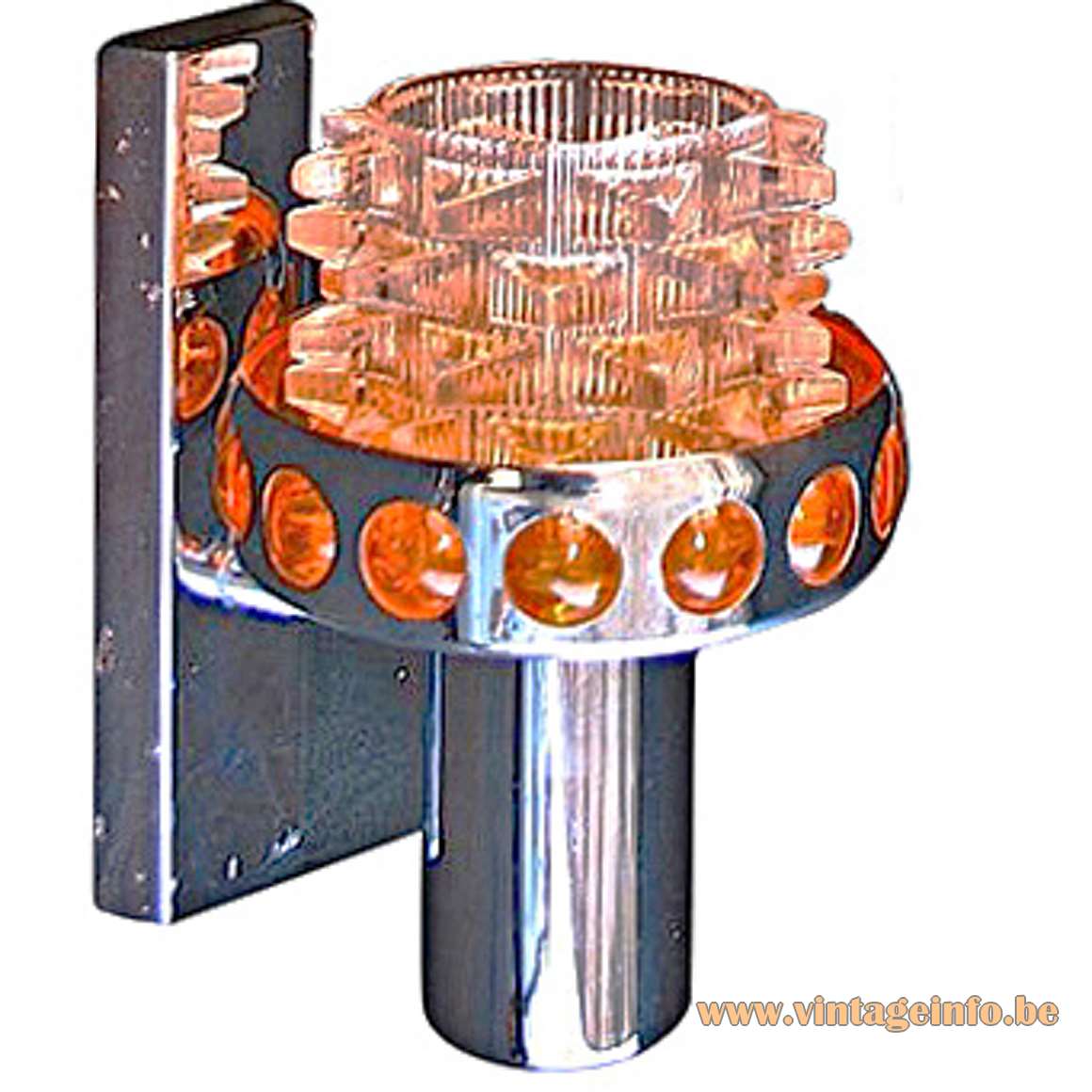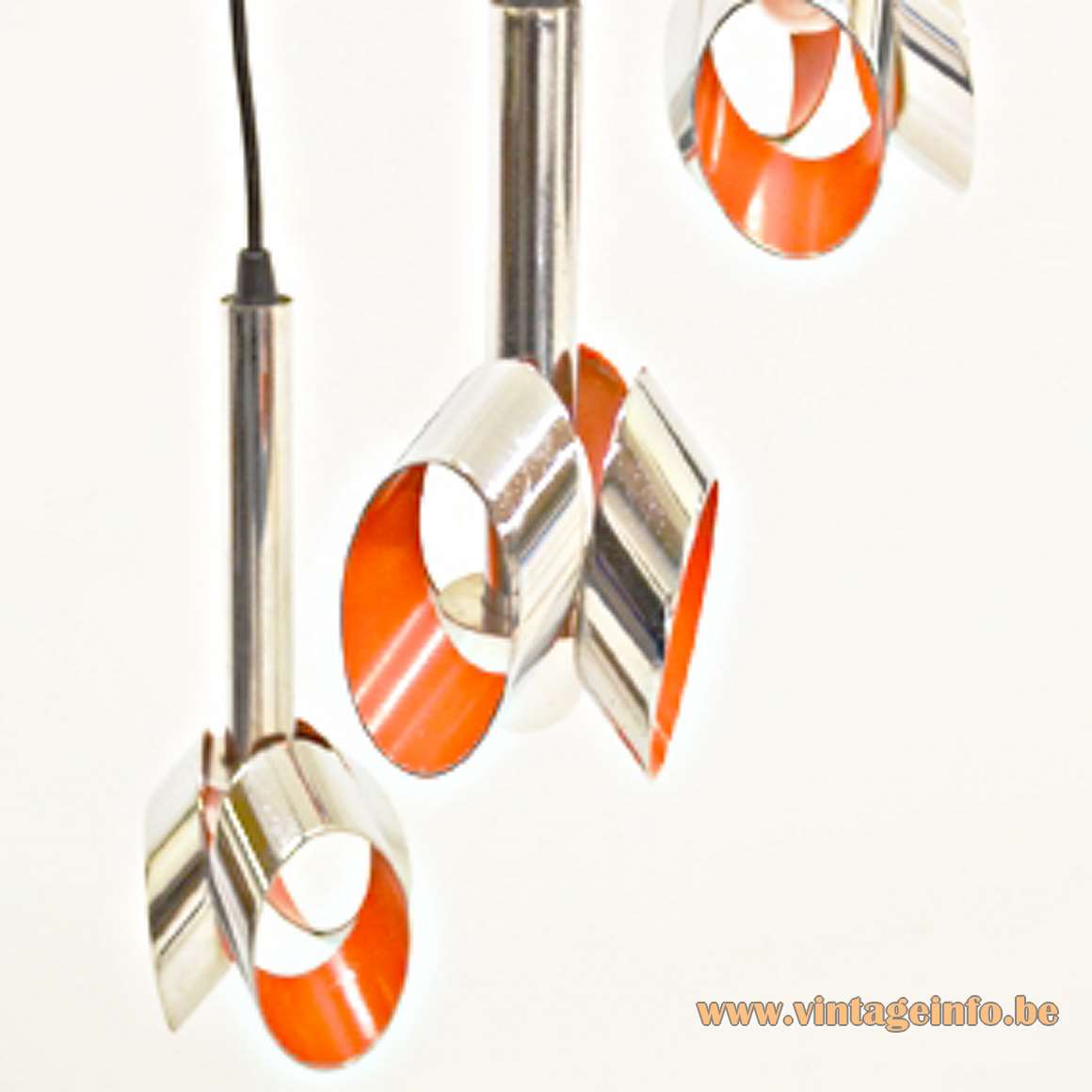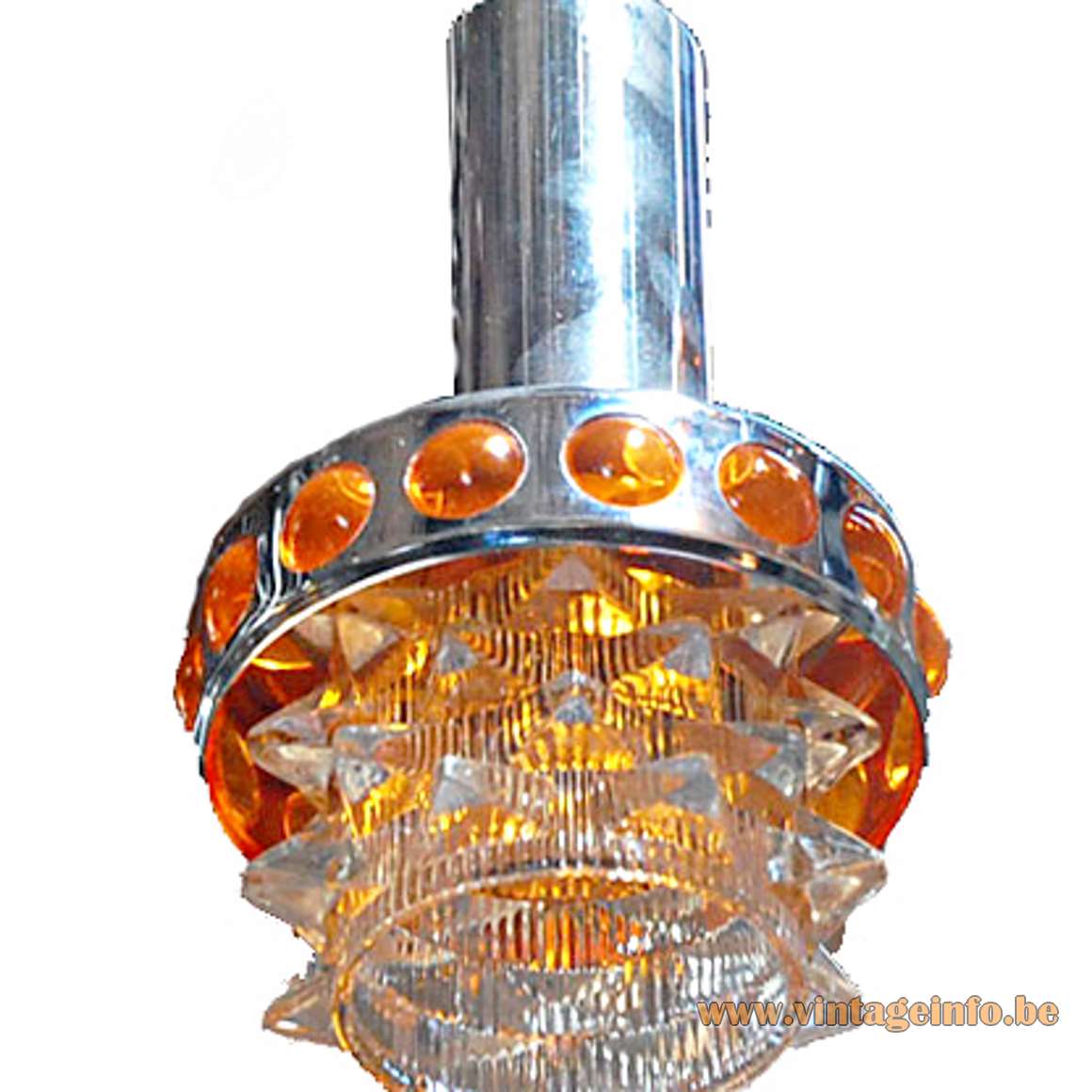 UFO Pendant Lamp – Always sold as a lamp designed by Luigi Colani (without mentioning the producer). More info about this famous Massive pendant lamp on Vintageinfo, click here.