iGuzzini Bugia Table or Wall Lamp
Materials: White painted folded curved metal (iron) slat base. Half round metal lampshade with an elongated slot. 2 chrome ornamental screws and nuts. Bakelite E14 socket.
Height: 16 cm / 6.29"
Width: 18 cm / 7.08"
Electricity: 1 bulb E14, 1 x 40 watt maximum, 110/220 volt.
Any type of light bulb can be used, not a specific one is preferred.
Period: 1970s – Mid-Century Modern.
Designer: Giuseppe Cormio (born 1944).
Manufacturer: iGuzzini illuminazione S.p.A via Mariano Guzzini, 37. 62019, Recanati, Italy.
Other versions: The iGuzzini Bugia table or wall lamp exists in various colours.
Giuseppe Cormio
Giuseppe Cormio was born in 1944 in Malnate in the province of Varese, some 65 km (+-40 miles) from Milan in Italy. He graduated as an architect from the Polytechnic University of Milan in 1969.
As a student he worked in the studio of urban designer Ambrogio Brusa. After his graduation he began his professional career. Devoting himself primarily to the issue of residence, both for new construction and renovation, including addressing the design of furniture. Another branch of its activities, although secondary, is the arrangement and furnishing of offices. 
In 1985 he published "La casa senza barriere", the house without barriers. A survey carried out by other employees in Finland and Norway on the subject of disability. As a designer from the seventies decade, he designed objects and lamps, offered directly to companies.
Giuseppe Cormio designed the Bugia table or wall lamp for the Milan Fair of 1975. It was taken into production a year later.
iGuzzini
iGuzzini illuminazione was established in June 1958 by Raimondo Guzzini (born 1928) under the name Harvey. Harvey is derived from the famous movie 'Harvey' with James Stuart and the invisible rabbit Harvey in the 1950s.
The initial production of enamelled copper objects was supplemented by decorative luminaires. The company still exists.
Project year: 1976
Year of production starting: 1976
Year of production ending: 1999
Commercial code: 5078
Period: 1978 – 1999
The iGuzzini Bugia table or wall lamp was used as a prop in the 2018 Netflix science fiction thriller film Extinction.
Links (external links open in a new window)
Vintageinfo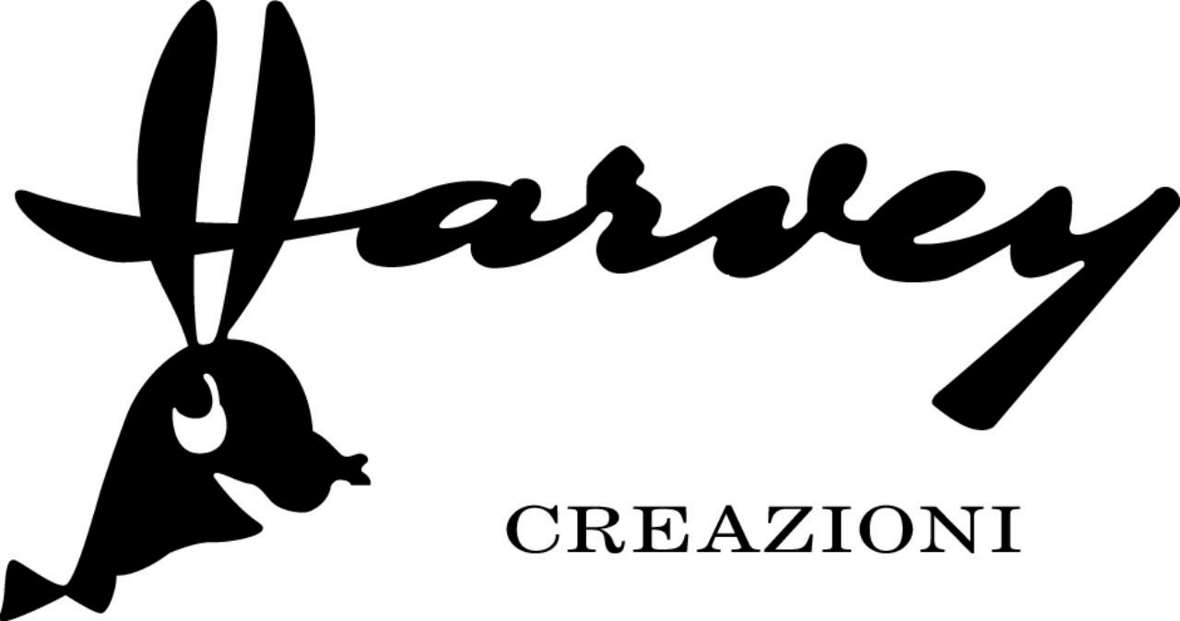 Logo used between 1959 and 1964. Inspired by the 1950 film "Harvey", starring James Stewart.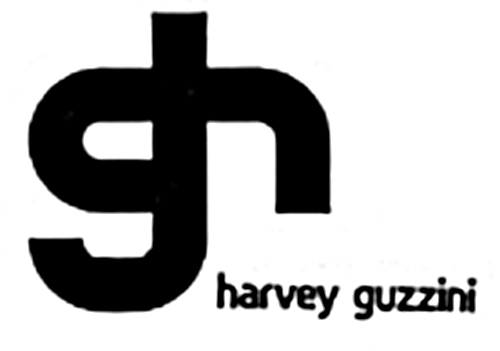 Logo used between 1965 and 1977.  This logo was designed by Luigi Massoni.
The architect Massoni was invited to work with Harvey as the company's art director, a move that gave further impetus to the idea of collaborating with designers.
Between 1967 and 1971, Ennio Lucini designed the catalogue tor the DH brand, under which lamps for home lighting were marketed.

Logo used from 1974 until today, designed by Advema G&R Associati. This logo embodied the company's entire output, which was marketed under other brands such as DH, Doma and Atelier.
It was during this period that the company began making technical products. Spot and flood lights in particular.