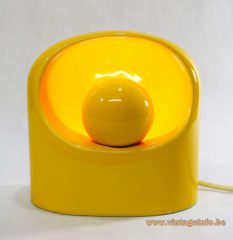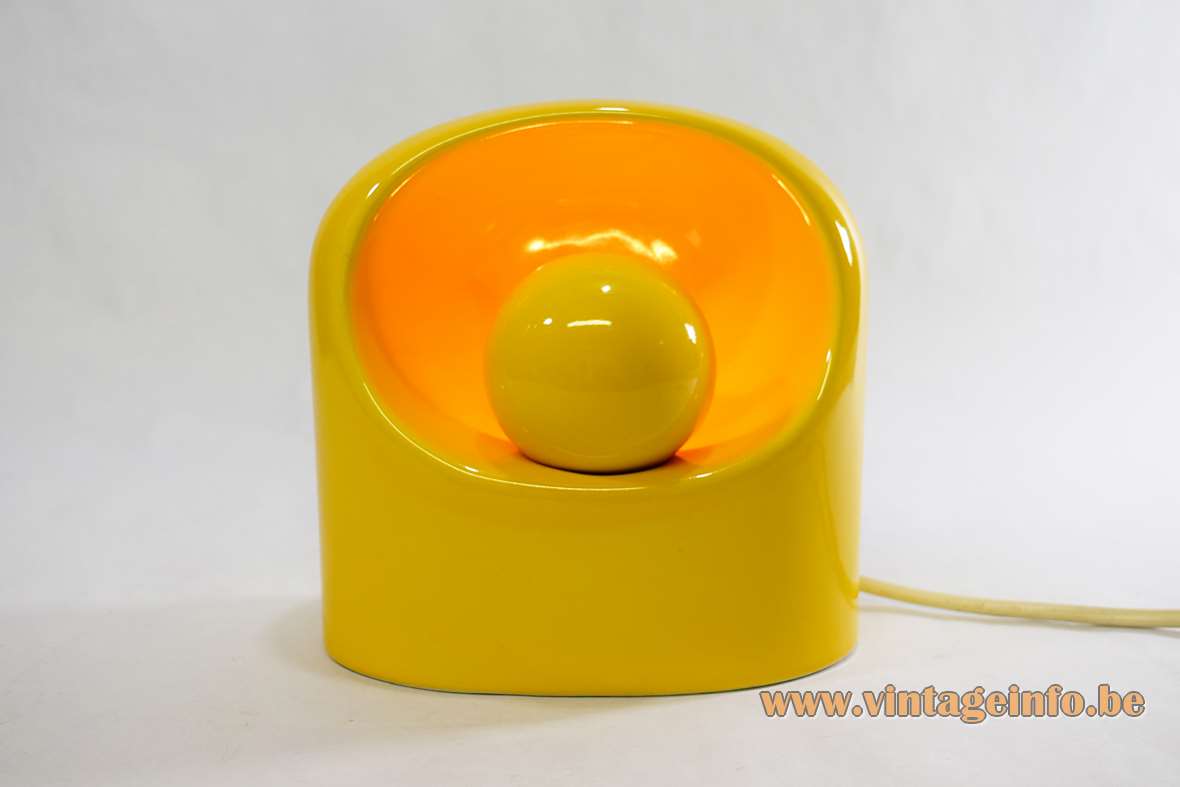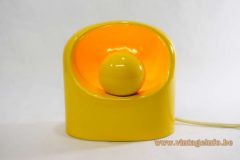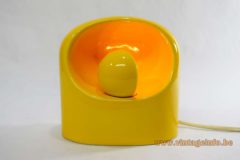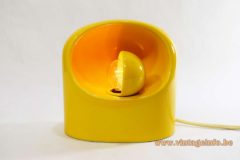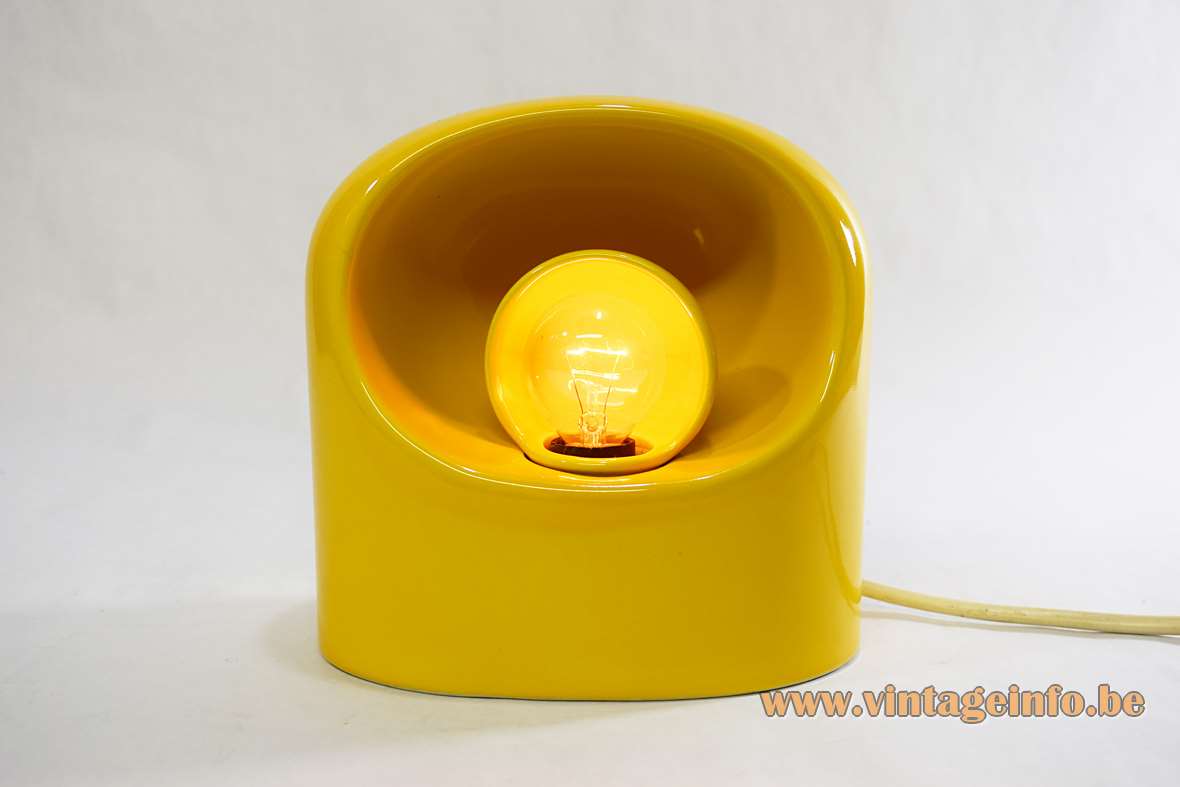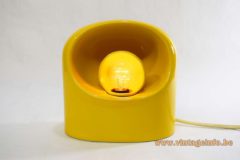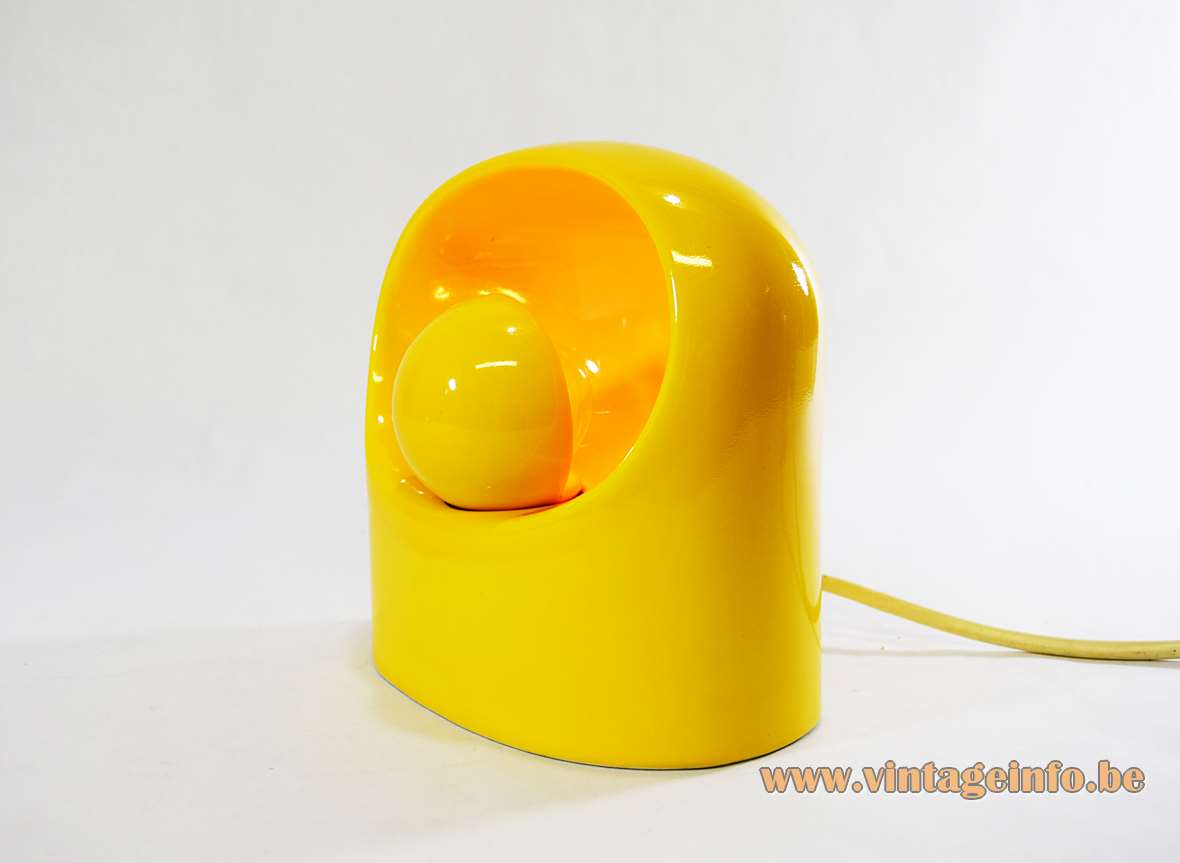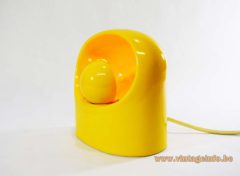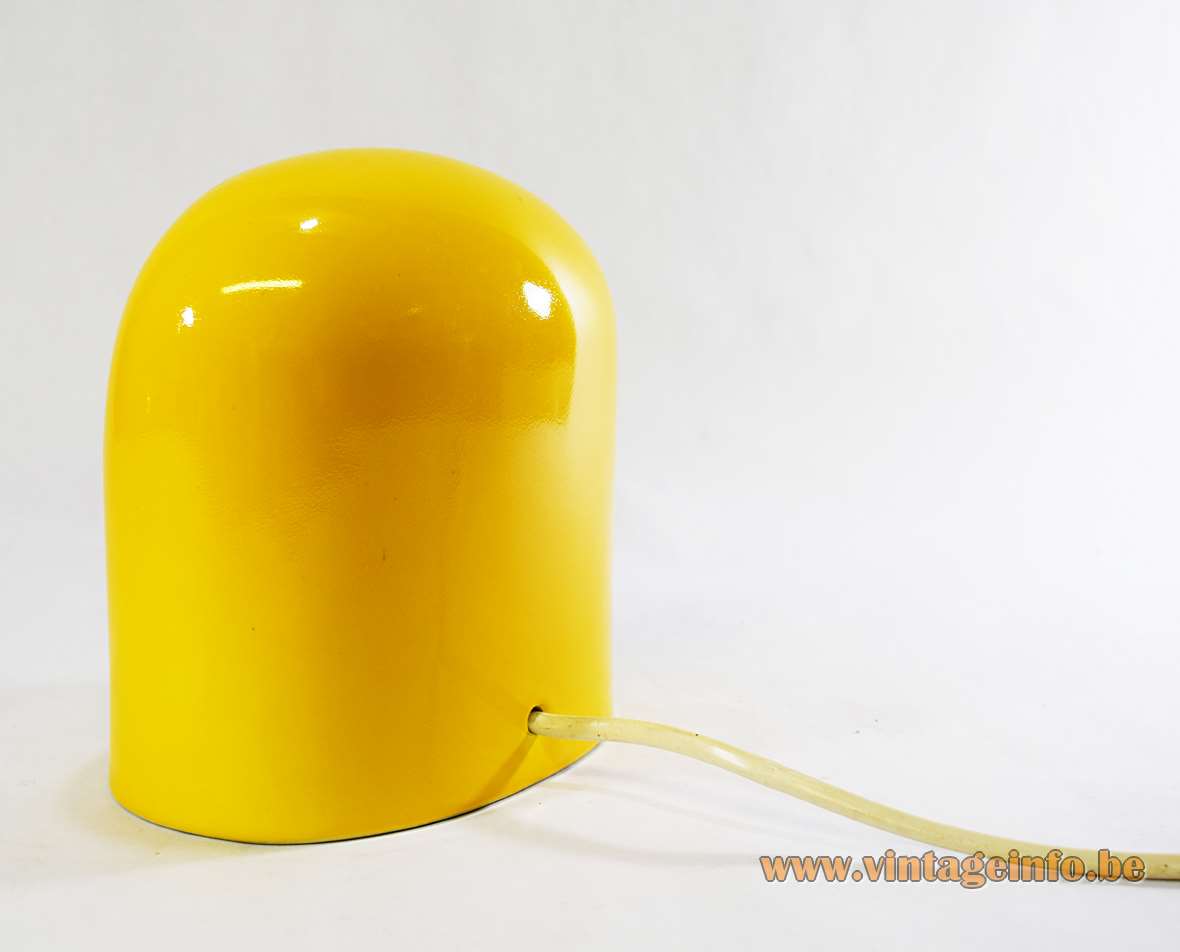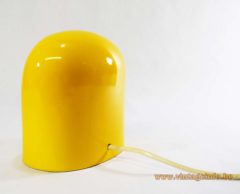 Marcello Cuneo Ceramic Table Lamp

Condition: In excellent condition.
Materials: Yellow coloured ceramic, Bakelite socket.
Height: 19 cm – 7.48"
Width: 17 x 10 cm – 6.69 x 3.93"
Electricity: 1 bulb E14 – 1 x 40 watt max – 110/220 volt.
Any type of light bulb can be used, but a small round one is preferred.
Period: 1960s – Mid-Century Modern.
Designer: Marcello Cuneo (born 1933).
Manufacturer: Gabbianelli, Italy.
Other versions: Exist in several sizes and colours.
Marcello Cuneo, born in Cagliari, Italy in 1933, graduated from the Milan Polytechnic. He worked for 8 years with the famous Giò Ponti.
Since the 1960s, architect Marcello Cuneo has been an exponent of the Italian interior design and industrial design that has become so well known all over the world as a synonym of high quality design. His projects have received prestigious national as well as international awards. More info on his website: www.marcellocuneo.com (link opens in a new window)
His most famous lamp is the Longobarda (Lombard) lamp he designed in 1966, this lamp is from the same period.