Conelight Double Floor Lamp
Materials: Rectangular white metal (iron) base. Cast iron counterweight inside. Black bottom. White metal rod. Chrome rod. Black spiral cord. 2 black dimmers. Adjustable round lampshades. Aluminium reflectors. Some metal parts. 2 white painted Bakelite E27 sockets.
Height: 156 cm / 61.41" – adjustable
Lampshades: 15,5 x 8 cm / 6.10 x 3.14"
Base: 21 x 19 cm / 8.26 x 7.48"
Electricity: 2 bulbs E27, 2 x 100 watt maximum, 110/220 volt.
Any type of light bulb can be used, not a specific one preferred. 
Period: 1970s – Mid-Century Modern.
Designers: Ronald Homes – attributed.
Manufacturer: Conelight Limited, Feltham, United Kingdom.
Other versions: This Conelight double floor lamp exists in several versions and colours. Also flush mounts and table lamps were made.
Ronald Holmes
Often described as a lamp designed by Ronald Homes, an English RAF pilot, designer and painter. But in the book Decorative Art 70s by Charlotte & Peter Fiell, published by Taschen in 2006, it is said: designed and made by Conelight Limited. But, it can be wrong. It is not the first mistake in their books, unfortunately. In the book a photo is published of a ceiling lamp with exact the same lampshades and parts. They all have 3 elongated perforations on top, such as this floor lamp.
Often said Peter Nelson for Architectural Lighting, but he designed other lamps. Several of his lamp designs have a double dimmer, hence the confusion.
Lyfa
The lampshades are very similar to the Lyfa Piccolo lamps. But the Lyfa lamps have 4 elongated holes on top. The floor lamps have a flat round base. The Piccolo lamp series received an iF Design Award in 1975.
Conelight Limited
The Conelight Limited company was founded after World War II in October 1946. The last known address was in Feltham, Middlesex. The Conelight Ltd company no longer exists. It ended business in 1988.
Designers mentioned online with several lamps is E. Cooke. And of course Ronald Homes. But without any proof, unfortunately.
The difference between the lampshades of Conelight and Lyfa.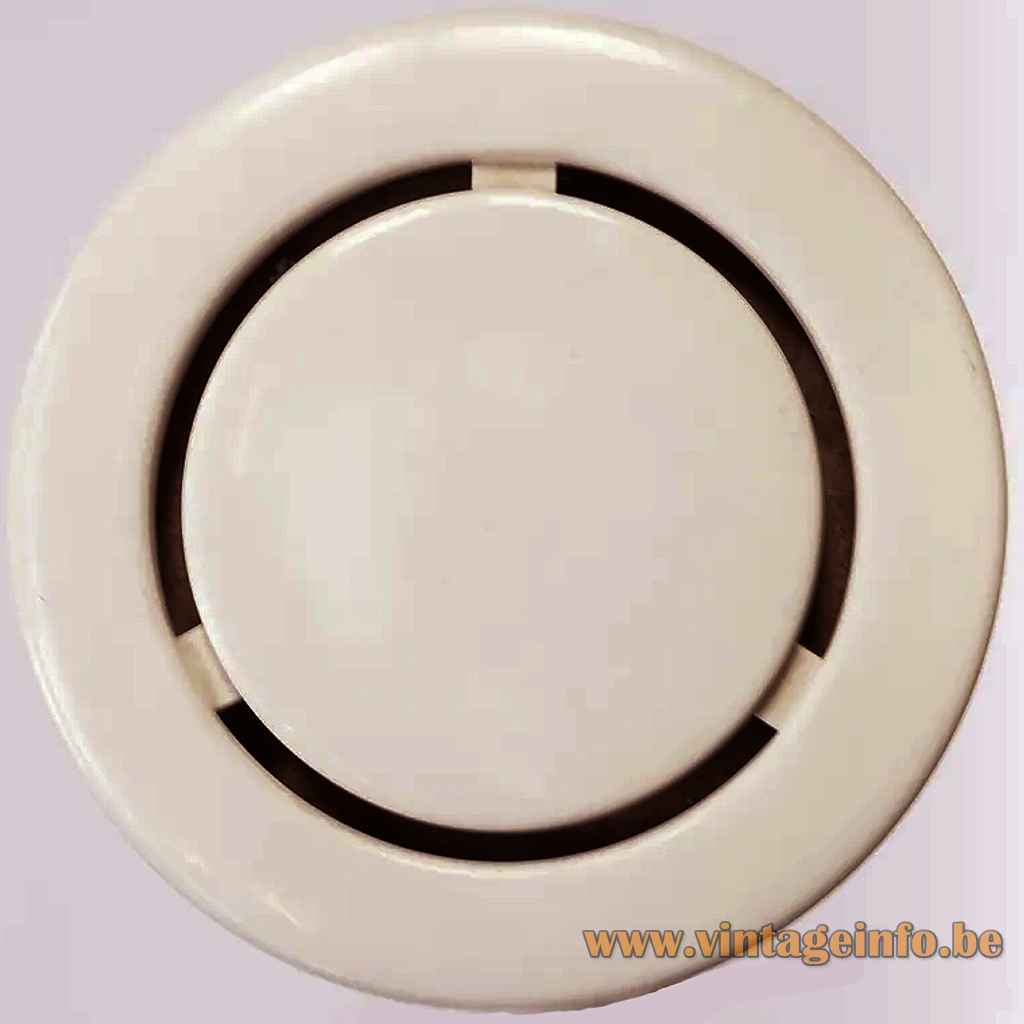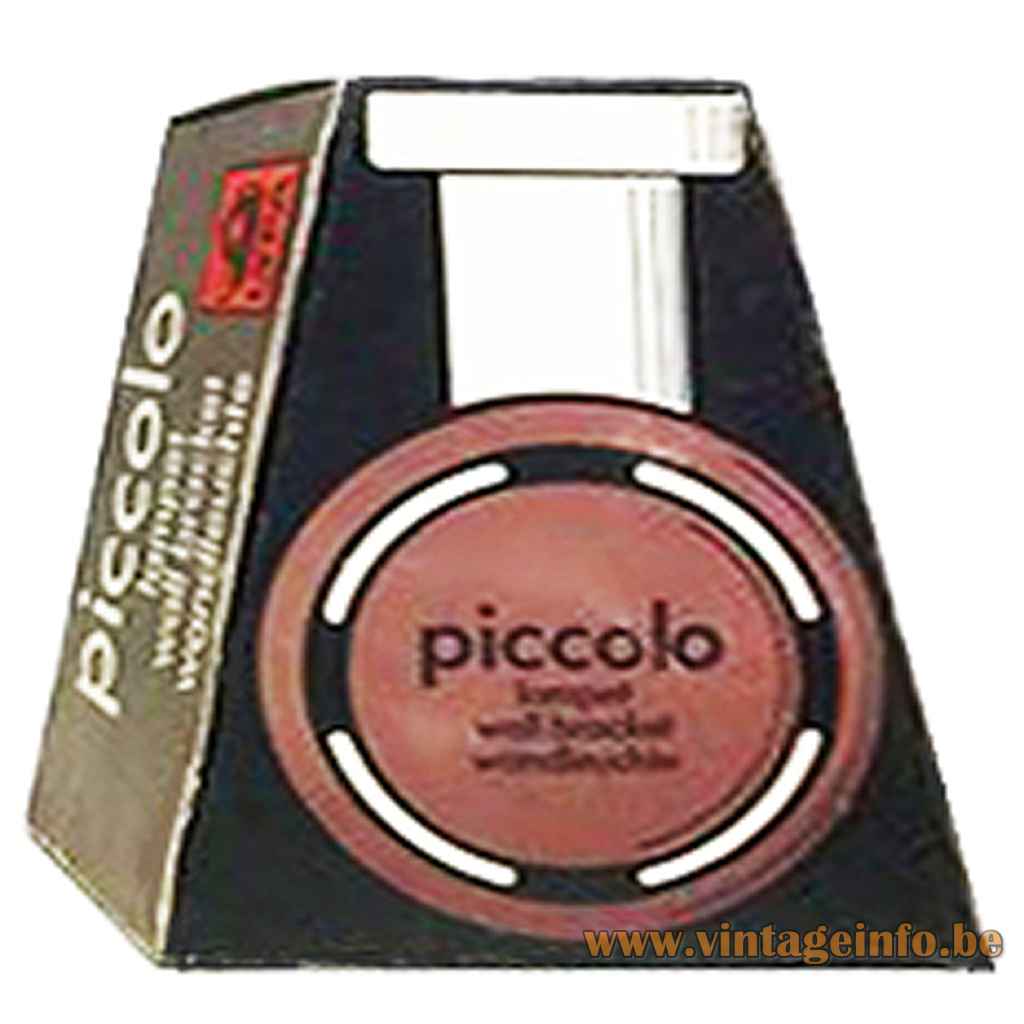 Many thanks to Frank from nullviernull raum+kommunikation for the beautiful pictures and enthusiasm. You can find his shop over here on Ebay.
Many thanks to Hans from Ztijl Design for the help.
Many thanks to Paul and Marc for the help.