George Nelson Bubble lamps
One of the most famous Cocoon lamps is the "Gatto" designed by Achille & Pier Giacomo Castiglioni in 1960. The lamp is still for sale in design shops. More info on the Flos website. (external links open in a new window)
Goldkant Leuchten Cocoon Pendant Lamp
Materials: Plastic "Cocoon" sprayed on a metal frame. White painted Bakelite socket.
Cord Length: 60 cm / 23.62''
Height: 35 cm / 13.77"
Width: ∅ 43 cm / 16.92"
Electricity: 1 bulb E27, 1 x 75 watt maximum, 110/220 volt.
Any type of light bulb can be used, not a specific one preferred.

Period: 1960s – Mid-Century Modern.
Designer: To be appraised.
Manufacturer: Goldkant-Leuchten Fritz Wauer GmbH & Co. KG, Dieselstraße 30, 5600 Wuppertal, Germany.
Other versions: Made in many forms and sizes, this one is model FW 60.
Goldkant Leuchten
The company was founded right after World War II in 1946. The first name of the company was Cocoon-Leuchten International. Goldkant Leuchten also produced ceramic lamps. Designers of Cocoon lamps: Shultz, Baum. The company ended business in 1994.
Fritz "Friedel" Wauer who is credited by Flos for devising the technology of spraying the material onto iron frames, was inspired by the "self-wrapping" of a silk worm, hence the naming "cocoon".
However, the first one who used this kind of material is George Nelson in 1947 for his Bubble Hanging Lamps. The technique was been developed for mothballing naval ships. George Nelson referred to these lamps as "one of those happy accidents which occur all too infrequently in the designer's experience".
In the late 1950s Arturo Eisenkeil from Merano, today in Marling, brought the technique to Italy and together with Dino Gavina, Achille and Pier Giacomo Castiglioni, Sergio Biliotti, Carlo and Tobia Scarpa, Ignazio Gardella, to name the most important designers, the Flos company was born.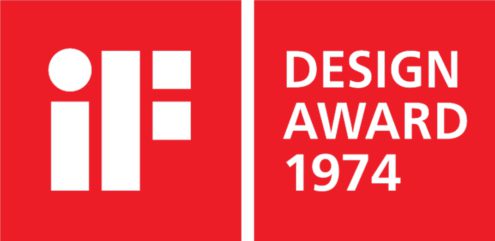 Two other lamps made by Goldkant Leuchten
How these lamps are made by Eisenkeil for Flos, impressive video!