Motoko Ishii Chrome Tube Flush Mount
Materials: Chromed metal (iron) tube. Square chrome base. Black painted metal mount. Metal and porcelain socket.
Height: 20 cm / 7.87" (without bulb)
Width: 10,5 cm x 10,5 cm / 4.13" x 4.13"
Electricity: 1 bulb E27, 1 x 100 watt maximum, 110/220 volt.
Any type of light bulb can be used. For this setup a silver cup globe light bulb was used.
Period: 1960s, 1970s – Mid-Century Modern.
Designer: Motoko Ishii, born October 15, 1938.
Manufacturer: Staff & Schwarz Leuchtenwerke GMBH, Lemgo, Germany.
Model number: A248.
Other versions: Made in 3 different sizes and in white. Also exist with a round base.
This lamp was originally designed as a table and wall lamp, but it had the most success as a flush mount, combined with others in the different sizes.
Motoko Ishii is a Japanese lighting designer. From 1965 to 1967 she worked and studied at lighting-design offices in Finland and Germany (Staff). Returning to Japan in 1968, she established the Motoko Ishii Lighting Design Inc., a society of professionals which provides with a wide range of creativity. She designed several award winning lamps for Staff. You can find them over here on the iF Design Awards website. She designed this lamp in 1968. In 1974 she designed the hexagonal version.
This lamp won an iF Design Award in 1968.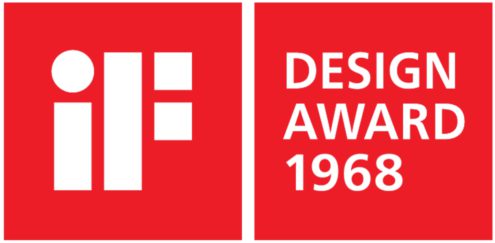 Staff
Staff & Schwarz Leuchtenwerk (lighting plant) was established by Alfred Staff and Otto Schwarz in Lemgo, (West) Germany in 1945.
Their business started as a shop for consumer goods in wood and metal as well as pesticide for controlling the Colorado potato beetle, a huge problem at that time.
Within a year they the company expanded with 15 employees and they were producing the first wrought iron luminaires. Over the next three decades, Staff was to develop into a world leader in design excellence, receiving over 200 awards for its achievements.
In 1994 Zumtobel bought the company.
History of the company can be found here: 60 Years of Light from Lemgo – Zumtobel plant celebrates historic milestones