AV Mazzega Contemporary Lighting at Euroluce 2013 –
Andrea Mazzega talks about the history of the company.

Links (external links open in a new window)
AV Mazzega Orange Crystal Chandelier
Condition: In excellent condition.
Materials: Metal chromed frame and 10 crystal mouth blown glass plates.
Total height: 115 cm – 45.27"
Height: 40 cm – 15.75"
Width: 50 cm – 19.68"
Electricity: 1 bulb E27 – 1 x 100 watt max – 110/220 volt.
Any type of light bulb with an E27 screw base can be used, but a globe lamp is preferred.
Period: 1960s and 1970s – Mid-Century Modern.
Designer: Most likely Carlo Nason who created numerous lights for AV Mazzega.
Manufacturer: AV Mazzega, Murano Italy.
Other versions: Bigger and smaller lamps, different colours. All these lamps where hand made and therefore all unique with a little difference in height and width.
AV Mazzega was founded in 1946 by Angelo Vittorio Mazzega. In 1950 his son Gianni Bruno Mazzega started working in the family's glass factory. Gianni Bruno Mazzega is responsible for the creation of many beautiful lamps, maybe this one.
Today, under the watchful eye of Andrea Mazzega, grandson of Angelo Vittorio, the company works together with high-level international designers. Andrea is the president of the company since 2000.
Born in Murano in 1935 he grew up in one of the oldest families of Murano glass makers where glass experts introduced him to the most refined techniques. He quickly started to collaborate with other glass workshops, with special attention for modern design and achieving a combination of technique and craftsmanship which characterizes all his projects. He has always shown an attitude for innovation without loosing his tradition. He has chosen AV Mazzega most of all in the 70's and 80's to develop all the collection, that today is an icon of vintage: the creation of the highest quality at the level of its design.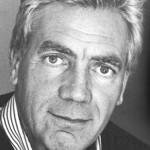 Same chandeliers, different colours
Photo of the old factory on the Murano island – October 2014